Spring is just around the corner (finally)! For many people, this can mean a natural inclination towards slightly lighter food options, while still craving some warming foods as it can still be quite chilly out. A soup and a salad lunch or dinner can be just the thing this time of year: light yet satisfying, and refreshing yet warming.

I chose a Salmon Chowder from Eating Well to share with you. It provides healthy omega-3 fatty acids, is filling and well-balanced, and can be a satisfying option on a chilly night.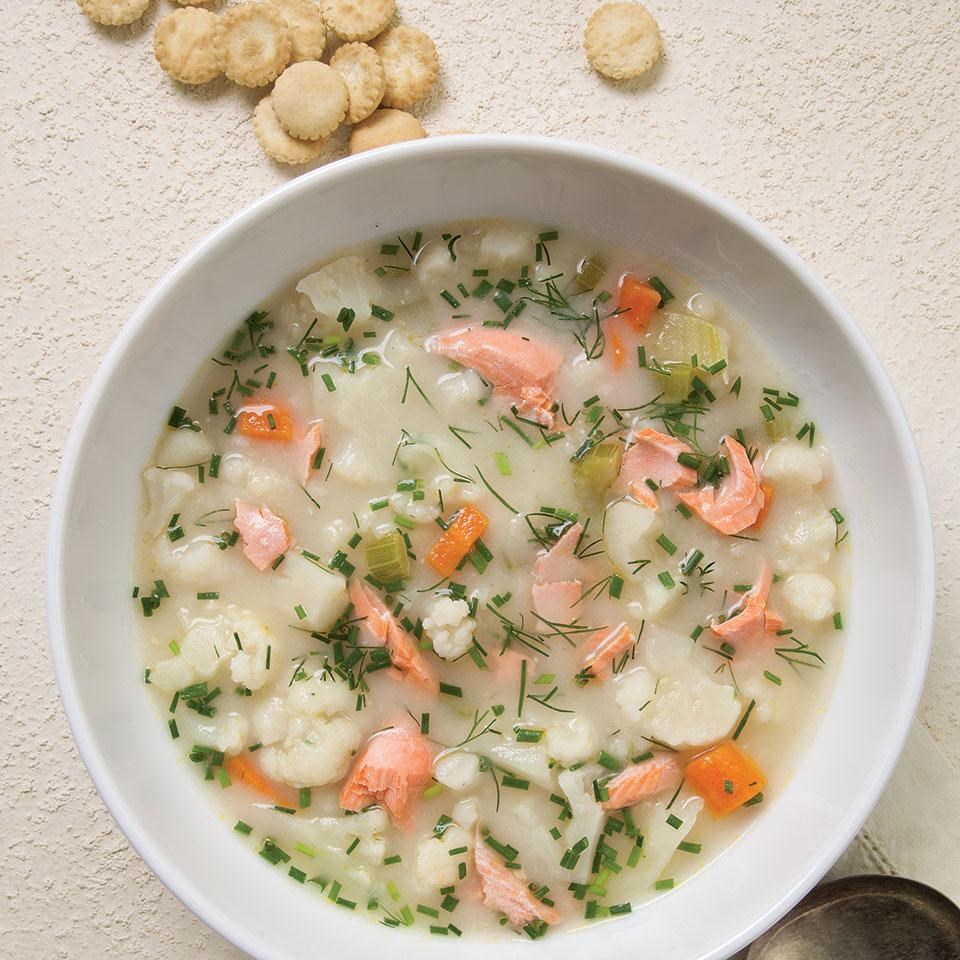 For the salad, I am sharing with you a Spiralized Beets salad with a balsamic-chive dressing from Inspiralized. This light salad is crisp and refreshing. Feel free to replace the beets with zucchini or any other vegetable or green of your choice. If you don't have a spiralizer, you can chop whichever vegetable you are using into small slices.
I hope you enjoy this nourishing soup-and-salad meal as we welcome the new season!
This fun and quick recipe, crafted by Louisa Paine, Registered Dietitian at The Mount Auburn Club is a great go-to! Click here to contact the MAC Nutrition team today and ask how we personalize recipes.

The information presented here is for general educational purposes only and is not intended to diagnose, treat, or prevent any disease or health condition. As always, please speak with your registered dietitian regarding any dietary modifications or nutrition-related questions.